---
Great coffee starts at source
We focus on sourcing coffee with distinctive character from growers dedicated to producing outstanding crops. We're constantly introducing new coffees into our line up as we discover new beans that are just too good not to share. We respect the coffee farming community and the important role they play in our industry. Where possible we source from farms, co-ops or milling stations where we have established a direct relationship, and only work with reputable partners who share our dedication to coffee quality and support ethical practices at origin.
There's no greater measure of coffee quality than flavour
We're lucky to have some of the industry's most refined palates on our cupping panel. From Q Graders to international SCA judges, our panel assesses every delivery of green beans on arrival and again after blending to ensure each batch hits its full flavour stride.
Our Cupping Room in Witney has been built to Specality Coffee Association standards with public cupping sessions being hosted on a regular basis to showcase outstanding coffees.
We offer both small batch and large scale roasting to meet the needs of the market
We are well equiped with the very latest Giesen roasting technology across three systems ranging from a 150g sample lab roaster, 15Kg small batch roaster through to our 30Kg commercial roaster. Our master roaster has spent years perfecting the ideal roast profiles for each of our estate coffees and blends, however, we leave nothing to chance.
Each and every batch is carefully monitored using digital profiling allowing us to maintain consistency in each and every batch, while ensuring the sweet spot is hit every time; that split second where body, sweetness and acidity are balanced in perfect harmony.
---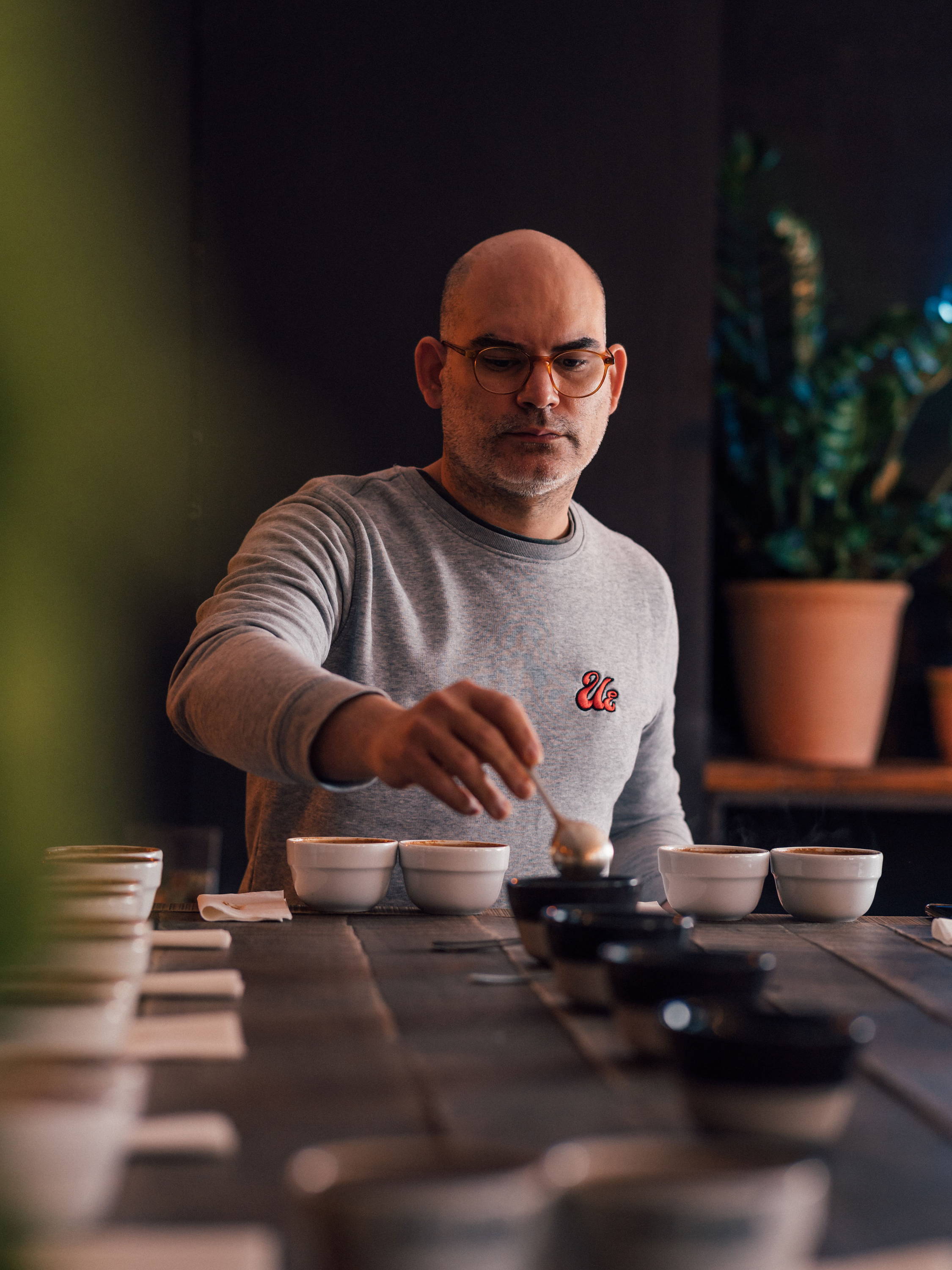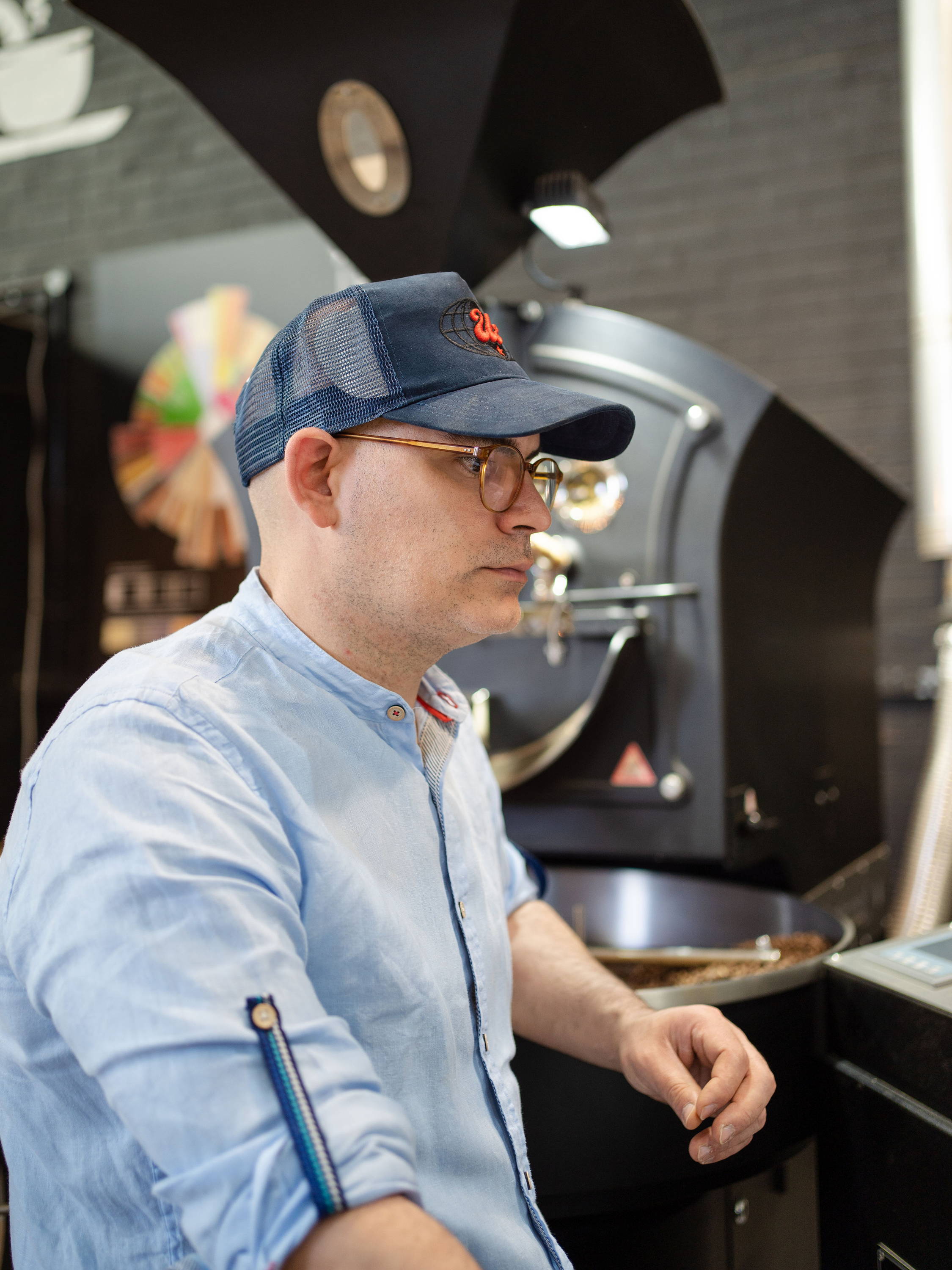 ---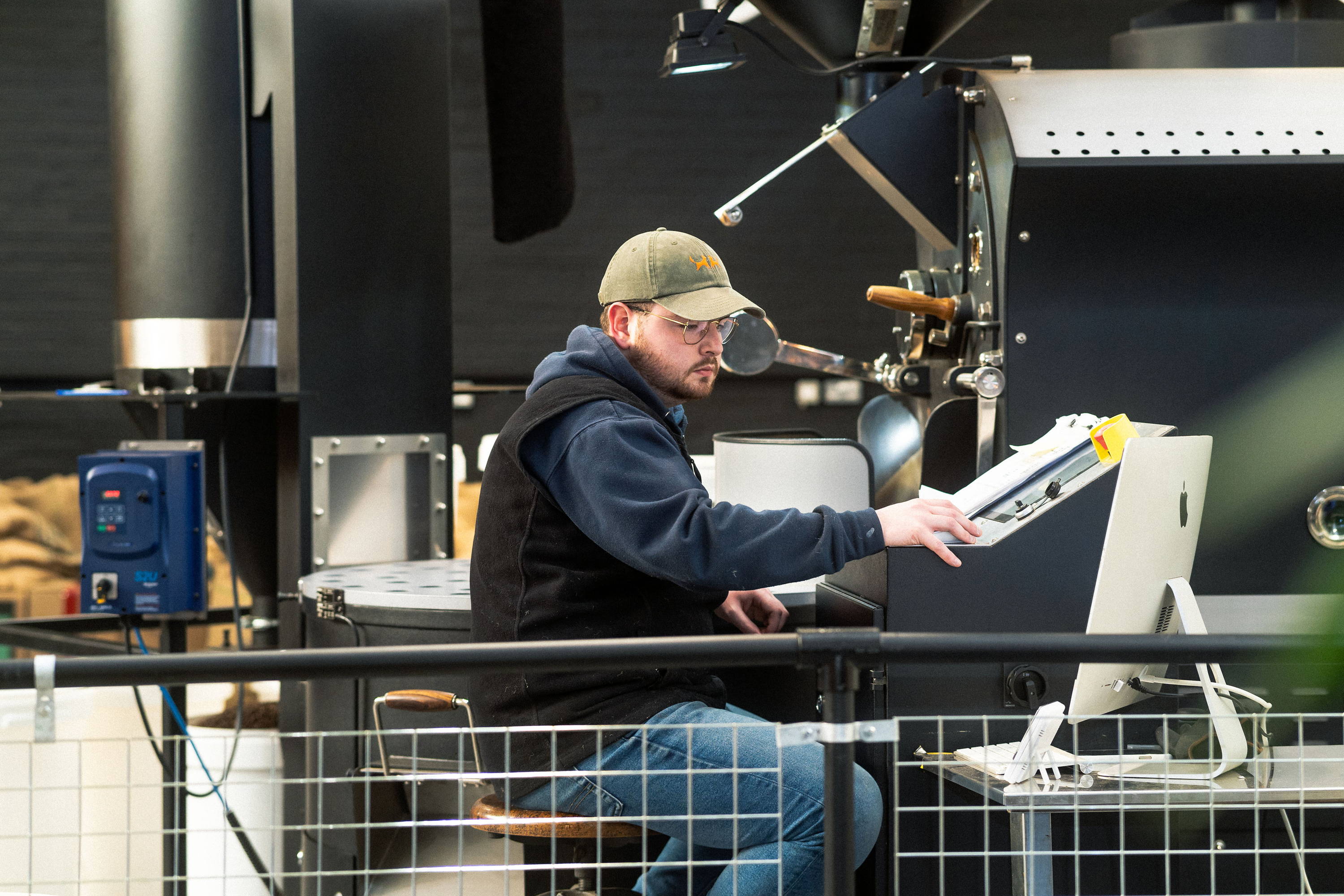 ---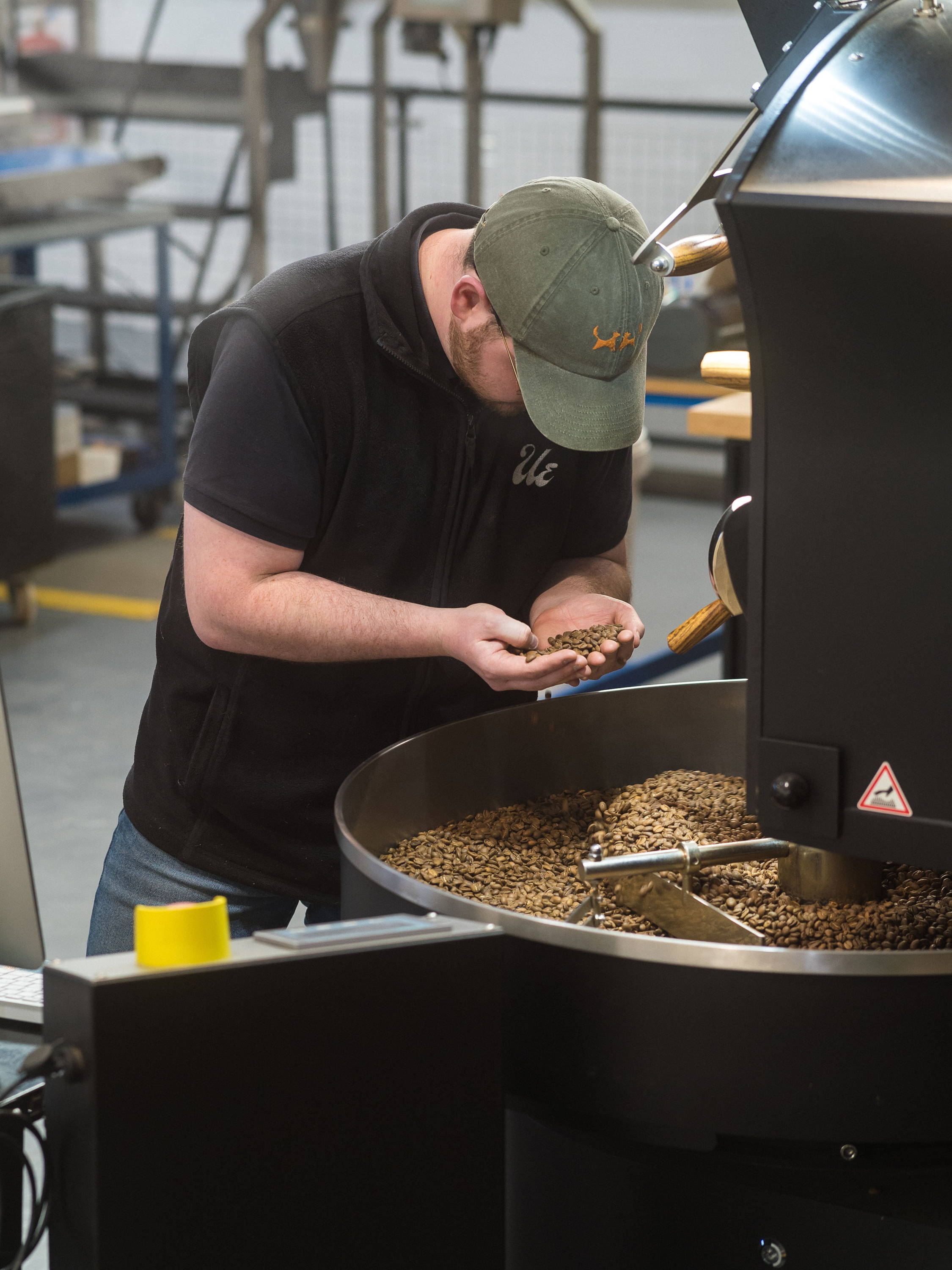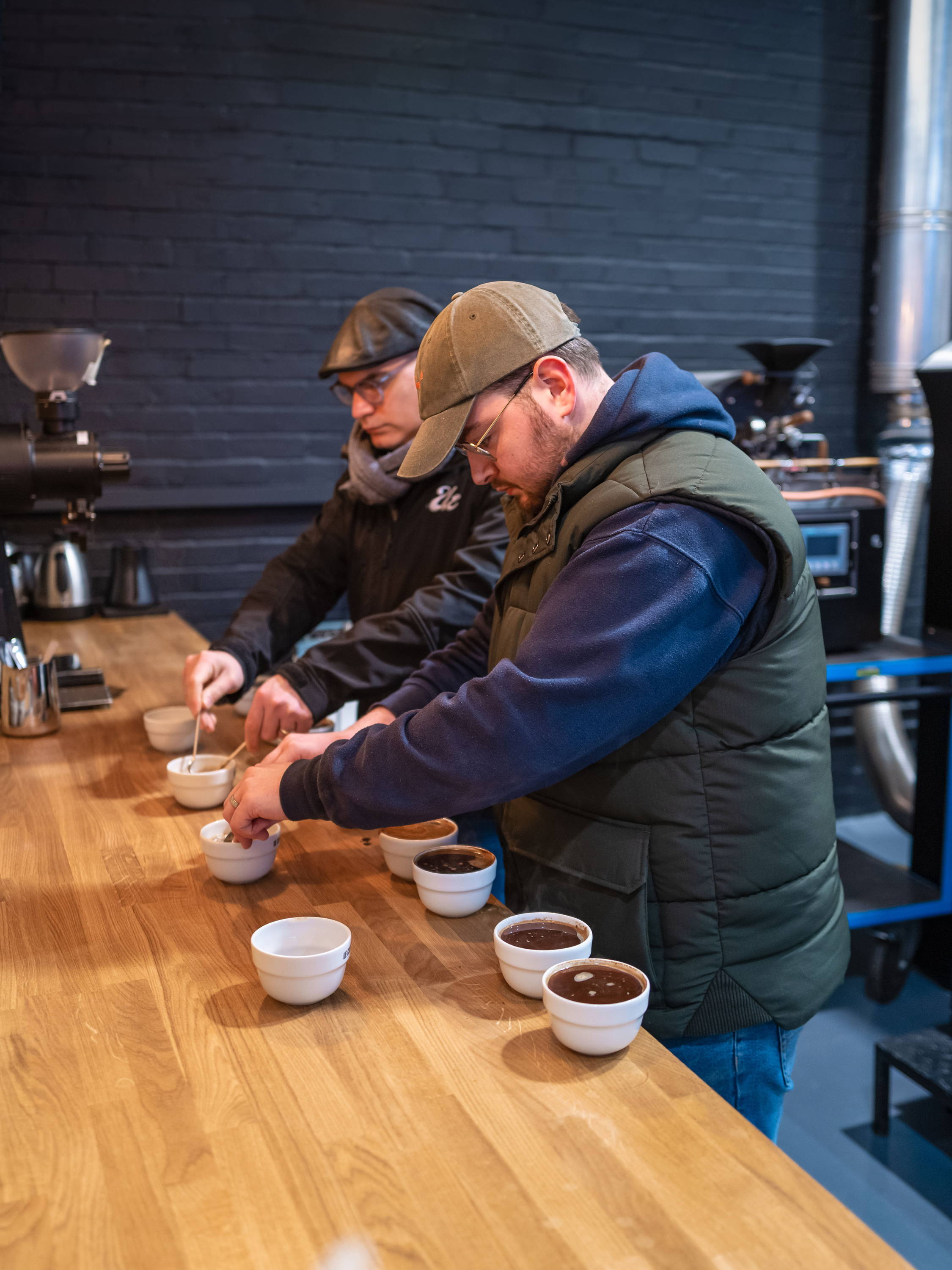 ---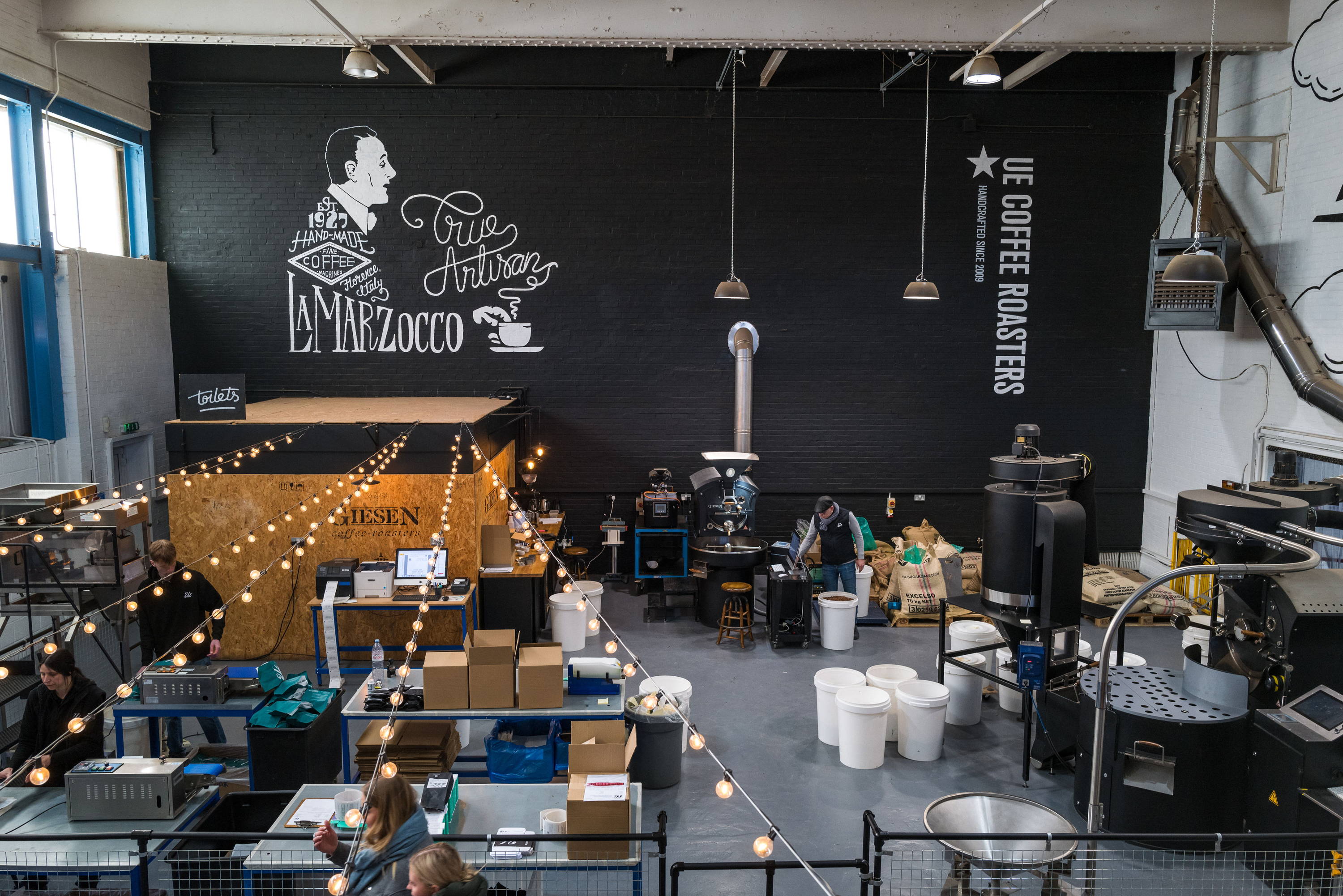 ---
Bringing a blend to life takes knowledge, experience & patience


Balancing acidity, refining sweetness and skilfully nurturing body and length is key to developing a great cup of coffee.
We are proud to be one of the few roasters that offer a diverse range of crafted blends, each showcasing a different expression of coffee quality and character.
Oxygen is the arch nemesis of great coffee  
No matter how much care we put into sourcing, roasting and blending, it can all be undone by poor packaging and storage. We take great pride in preserving coffee freshness by quickly packing each roast into oxygen-free 100% recyclable bags with premium one-way valves.
Each roast is left to rest in a controlled environment to ensure it's at its absolute best when it arrives in the hands of our trusted Baristas.
---