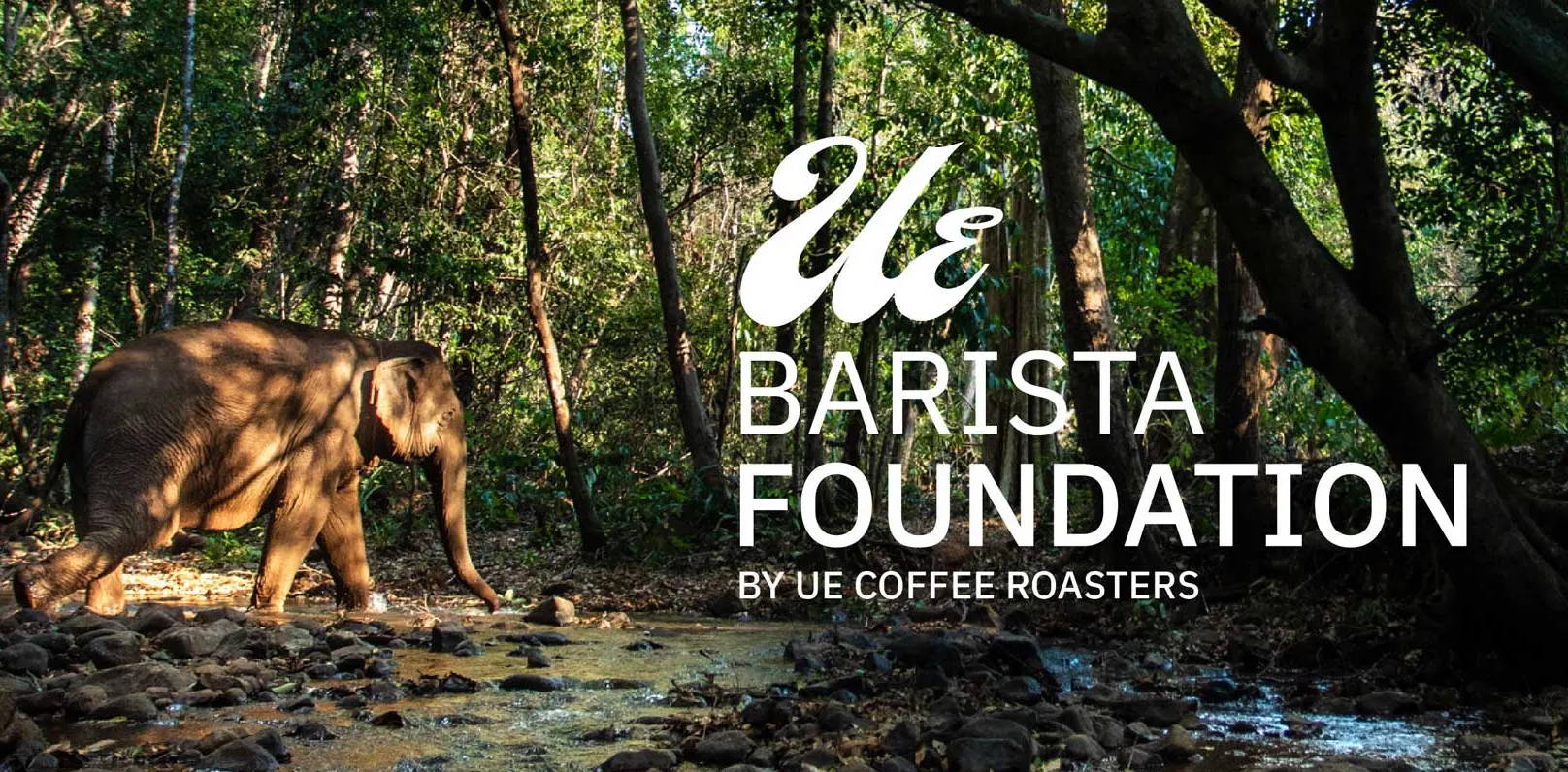 ---
At Ue Coffee Roasters, we are committed to working towards a brighter and more sustainable future.
How we do this is down to the positive actions we take today...
We want to make use of our resources and relationships, to raise money, provide skills training or general support to benefit those who really need it. This is something that we have always done in one way or another.

We have always worked hard to build strong relationships in our community since we began back in 2009 and we have never taken for granted the importance of helping each other, particularly in challenging times.

The Barista Foundation is all about extending our support to those who need it the most.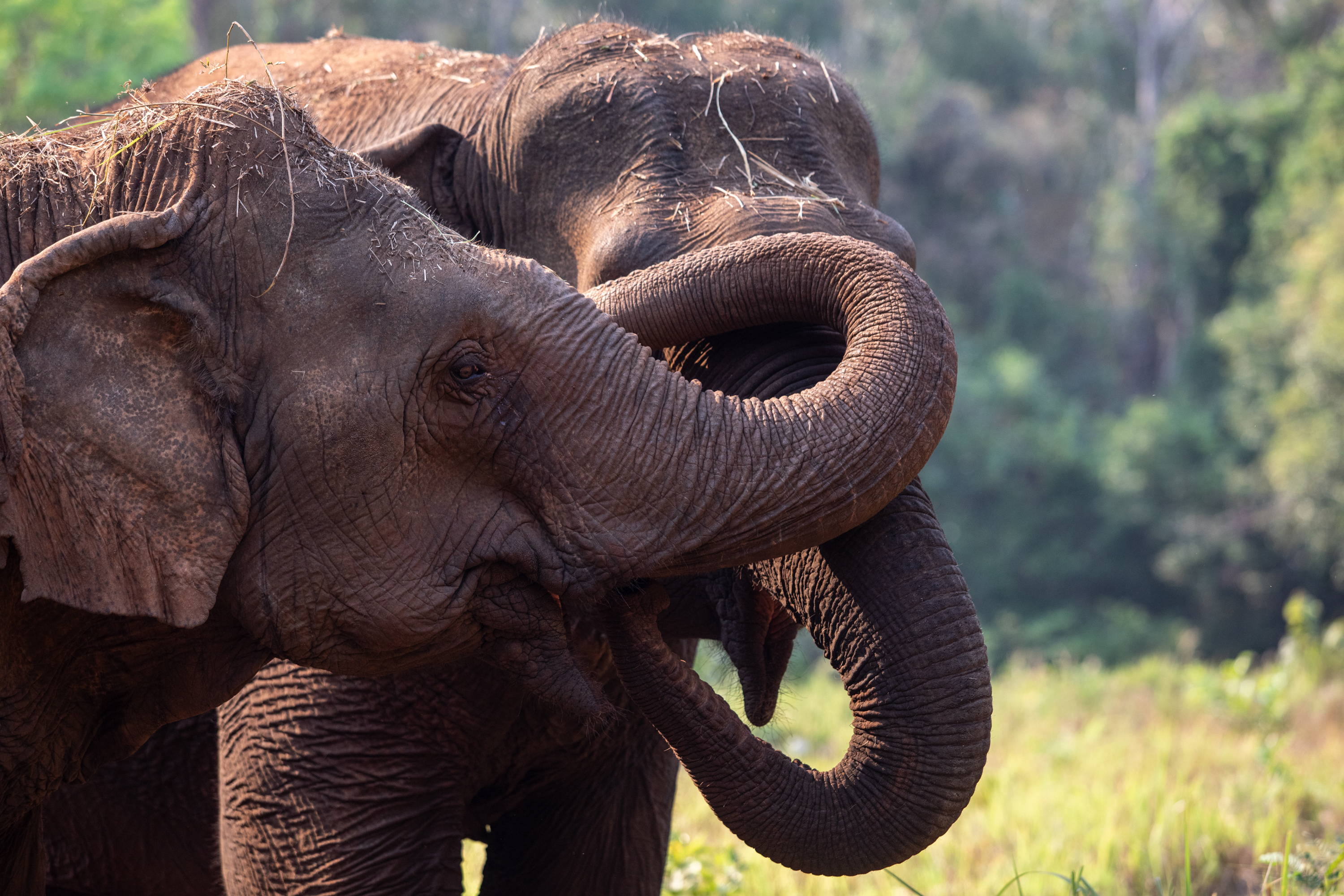 ---
Elephant Valley Project...
While this may seem like a long way from home, we felt a significant connection to the Elephant Valley Project in Cambodia from the moment we heard about them.
We consider ourselves to be largely community focused with our café and roastery in the small Oxfordshire town of Witney. We take pride in being a hub for locals to meet (in normal times), we employ people who live in the area and we do what we can to help local causes. These are all things that are strongly reflected in Mondulkiri, where the Elephant Valley Project operates.
What is the Elephant Valley Project (EVP)?
EVP is a sanctuary developed for elephants that have spent their life in captivity and may have been overworked and injured. They currently care for 11 elephants, each with their own mahout; someone who has normally spent their life around elephants from a young age and has a very close bond with the particular elephant that they care for. EVP is one of very few true sanctuaries, they want the elephants to just be elephants in a stress-free natural habitat.
EVP also provide employment and job-based training for the local Bunong community, as well as protecting the forest and natural resources from destruction and deforestation.
Why are we helping the EVP?
We have seen, first-hand, the unbelievable work that EVP are doing in Cambodia. Their commitment to the health and welfare of the elephants is infallible. We have been in regular contact with them over the past few months and we can see how badly they have been affected by the COVID-related travel restrictions.
A huge amount of their income normally comes from eco-tourism and donations from visitors so without those usual streams of income the project's future is in serious jeopardy. With medicines, treatment, food and other costs to cover EVP is unable to operate without donations and sponsorship of the elephants.
How are we helping?
The first thing we did was send a donation straight to the Elephant Valley Project to cover some of their most urgent costs. We have also sponsored all of the elephants so they will receive a monthly donation from us. This is a good start, but it hardly even scrapes the surface.
The next step is to set up a link with our Barista Foundation. A proportion of every sale of our Solidarity blend will go towards the causes and charities we support directly through the Barista Foundation.

Throughout 2020 and 2021 the charities that will directly benefit from the funds raised through the Barista Foundation, will be the Elephant Valley Project and Homeless Oxfordshire.
How you can help?
There are 3 main ways that you can help the EVP:
Whenever you purchase a bag of our Solidarity Blend a proportion of profits will be donated directly to the Elephant Valley Project.
You can donate directly to EVP through their website www.elephantvalleyproject.org
You can sponsor any of the elephants on a monthly basis. Learn about each of their stories and more about what is happening at the sanctuary.
---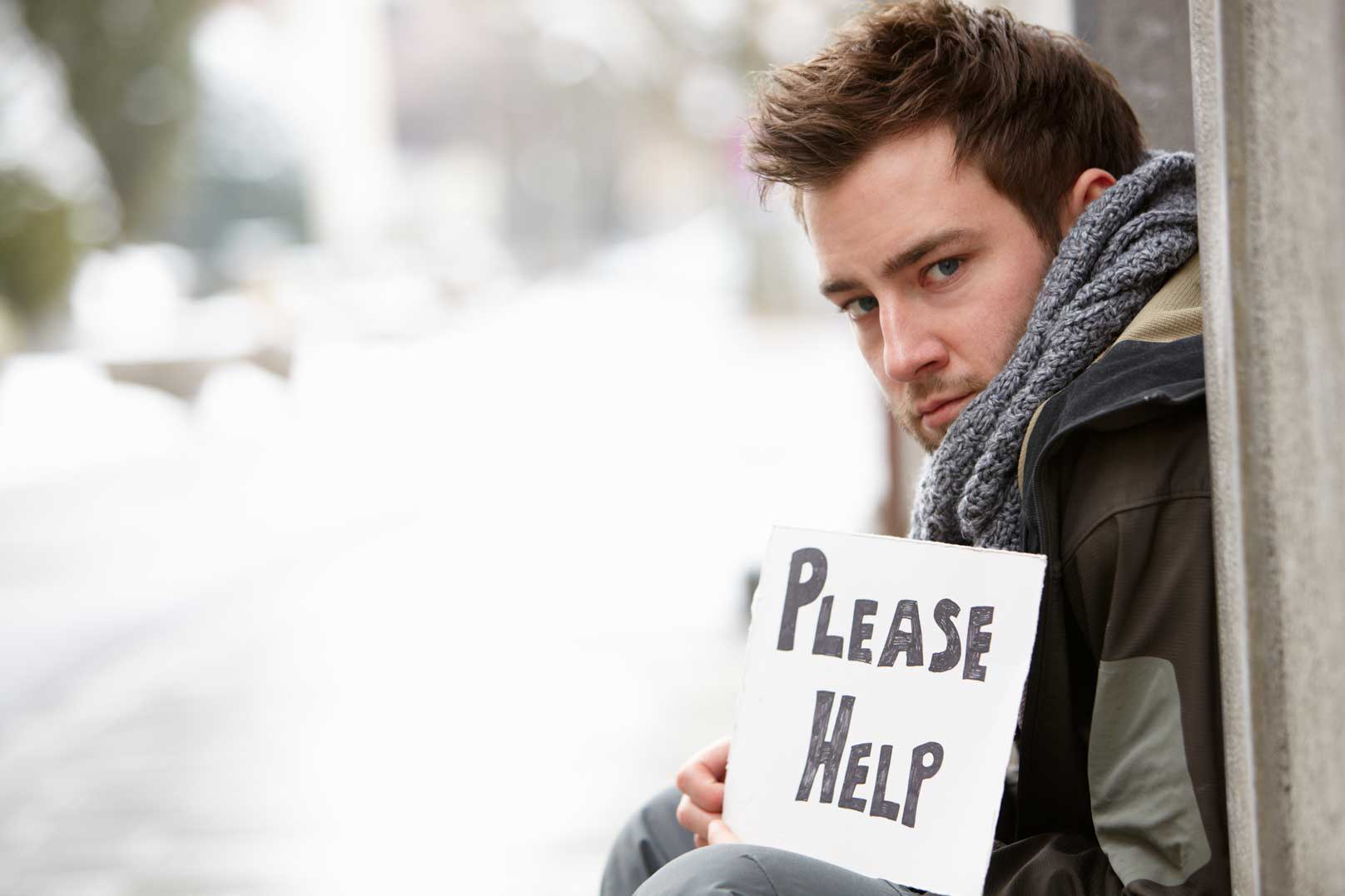 ---
Homelessness is everywhere and Oxfordshire is no exception. We are very aware of the struggles faced by real people right on our doorstep as we have worked closely with homeless charities in the past.
Homeless Oxfordshire have been supporting people in the county for 30 years, providing meals, education, training, welfare support and accommodation. They provide a safe space and expert support to help give homeless people control and independence.
One of the charity's main aims is to end homelessness.
HO work with their clients to develop skills and employment possibilities. We will be working with them on the next stage of this initiative as we look to open a Ue Coffee sponsored café on their premises, providing all of the equipment for a working cafe and professional training in the intricacies of making great coffee.
This will offer Homeless Oxfordshire's clients a real-life skill that will give them not only a genuine employment opportunity but a new industry to learn about.
Coffee has so many options for career development, this could be that first step needed to get out of the homelessness cycle.
Until this concept is a real possibility, in terms of COVID related restrictions, we will be supporting HO financially with the help of our own valued customers. Whenever someone buys coffee from our online shop, they are given the option to round up the cost of their purchase by a chosen amount. This has been very well supported so far with an average donation of £1 per transaction, allowing us to support Homeless Oxfordshire in their day to day running.
How you can help?
There are 3 main ways that you can help the HO:
Whenever you purchase any item on our online shop, be sure to top your cart with any donation amount that will go direct to support HO.
You can also donate directly to HO through their website www.homelessoxfordshire.uk
---
---